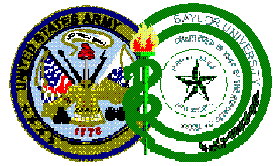 The Army-Baylor University Health and Business Administration Story
Compiled by Dr. A. David Mangelsdorff. Copyright ©1973-2022, A. David Mangelsdorff. All Rights Reserved.
Information in this document may be reproduced for educational purposes only.
The views of the author are his own and do not purport to represent the Department of Defense, Army-Baylor, or Baylor University.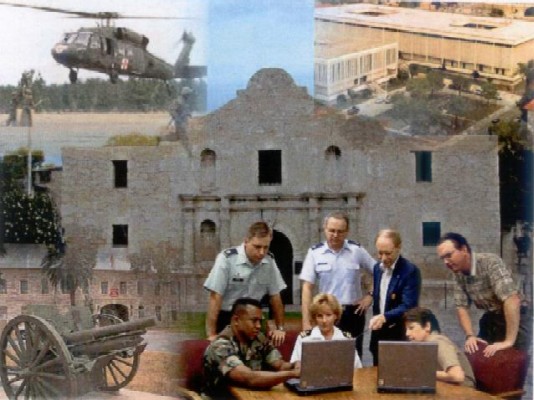 The timeline for Army- Baylor University Graduate Program in Health Care Administration started in 1947 as a three month course in the Department of Administration at the Medical Field Service School (MFSS) at Fort Sam Houston, Texas which awarded Certificates of Training in Hospital Administration. The course was expanded to a twenty week training program in 1949. In 1951, the MFSS hospital administration program became affiliated with the Graduate School of Baylor University in Waco, Texas making it the 11th graduate hospital administration program in the country. In 1952, the program became accredited as a member of the Association of University Programs in Hospital Administration. The first graduates of the affiliated program received Master's degrees in May, 1953. Over 100 international officers attended between 1951 thru 1971. The hospital administration program developed health care statesmen. In 1969, it became the U.S. Army-Baylor University Graduate Program in Health Care Administration. In 1983, the curriculum was lengthened to twelve months (four semesters) for sixty graduate hours. In 2005, the name changed to Army-Baylor University Graduate Program in Health and Business Administration; the joint MHA/MBA program began.
The Army-Baylor University Graduate Program in Health and Business Administration (H&BA) is fully credentialed by the Association of University Programs in Health Administration (AUPHA), the Commission on Accreditation of Healthcare Management Education (CAHME) since the late 1960s, as well as being accredited as part of Baylor University through the Southern Association of Colleges and Universities. Though there are numerous training programs in health services, it is one of the only graduate program of health and business administration in the Federal system. Students participating include officers (active duty and reservists) from the Army, Navy, Air Force, Coast Guard, and civilian personnel from the Department of the Army and the Department of Veterans Affairs. The current curriculum consists of an academic program of sixty graduate hours over twelve months followed by a twelve month residency at a medical treatment facility. The curriculum supports the Congressionally directed competencies prescribed for DoD healthcare executives by the Joint Medical Executive Skills Institute.
In examining program outcomes, 2830 students have matriculated in classes from 1951 to 2014 with 2300 graduating with MHA degrees. From 1969 to 2014, 95.5% of the Army Baylor University students earned MHA degrees. Individual outcome measures of promotions, promotion to the grade of O5 or Lieutenant Colonel (LTC) rank, and additional graduate education are tracked (Mangelsdorff, 2005, 2014). Over 95 graduates have earned doctoral graduate degrees post-Baylor. Over 82% of U.S. military officers were promoted; 66.1% of active duty members reached the rank of O5 (LTC or higher). There have been 24 general/flag rank officers. Comparing promotion rates for Army Baylor University MHA students with their Army Medical Service peers, the Army Baylor University students were significantly more likely to be selected for promotion to LTC and to reach higher levels of rank (Mangelsdorff, 2005, 2014). Between 1986 and 2013, 78.5% of the Army deputy commanders for administration (DCAs) and 7.7% of Army Medical Treatment Facility (MTF) commanders were former Army Baylor University students (Mangelsdorff, 2014). Between 2008 and 2014, five of the seven corps chiefs of the Army Medical Department have been Army Baylor University MHA graduates (i.e., Medical Service, Nurse, Dental, Specialist, and Civilian Corps). Another served as the interim Army Surgeon General. Army MTFs with DCAs who were previous Army Baylor University MHA residents were more likely to have earned significantly higher Joint Commission scores and patient satisfaction ratings than DCAs who were not Army Baylor University graduates (Mangelsdorff, 2005). Of the 28 program directors, 22 are graduates. COL Tommy Richards, the first program director, self-published a story on how the Army-Baylor Masters of Hospital Administration (MHA) program began.
In 2003, the program noted its fiftieth year recognizing some of its notable alumns and leaders and hosting a panel discussion of former program directors. In 2005, a special issue of the U.S. Army Medical Department Journal summarized elements of the program history. In 2011 the program observed its sixtieth year with video excerpts from the Baylor Oral History Institute Sixty Years of Partnership project. A collection of the graduate management projects (GMPs) is found at AMEDD Center & School library or the Defense Technical Information center. There is a database of GMPs. Class rosters and class photos are provided. A 60 year history was created for the Army-Baylor Alumni Club (see book below). Additional pages detailing the career development for selected notables is searchable. A summary of 70 years of demographics and outcomes can be examined.